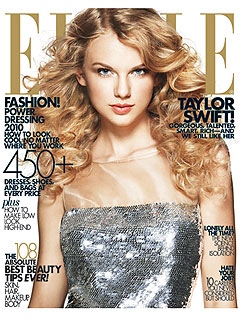 It's like you ask a girl whether Edward Cullen is hot or not, the answer is definitely a YES.
In Elle magazine's April issue, Swift is asked who she thinks is hot, and she's shy about her answer: "Um, well …Taylor Lautner."
The two Taylors casually dated last year before calling it quits in late December. No word, however, on whether Swift will use their time together as fodder for future songs, though she admits her love life often fuels her writing. "A letdown is worth a few songs," she says. "A heartbreak is worth a few albums."
From People Magazine